Visit our Chigwell branch to get all your hearing problems seen to
Our friendly, expert audiologists will guide you from your initial hearing test through to finding a solution that suits you. Your journey with us doesn't have to end there, as we're committed to providing you with excellent aftercare and yearly reviews. 
Our Chigwell Centre is located just 1 minute away Grange Hill tube station
020 8524 6333
Eye Clinic Opticians, 173 Manor Road, Chigwell, IG7 5QB
Opening Times:
Alternating Thursdays – 1:30pm – 5:30pm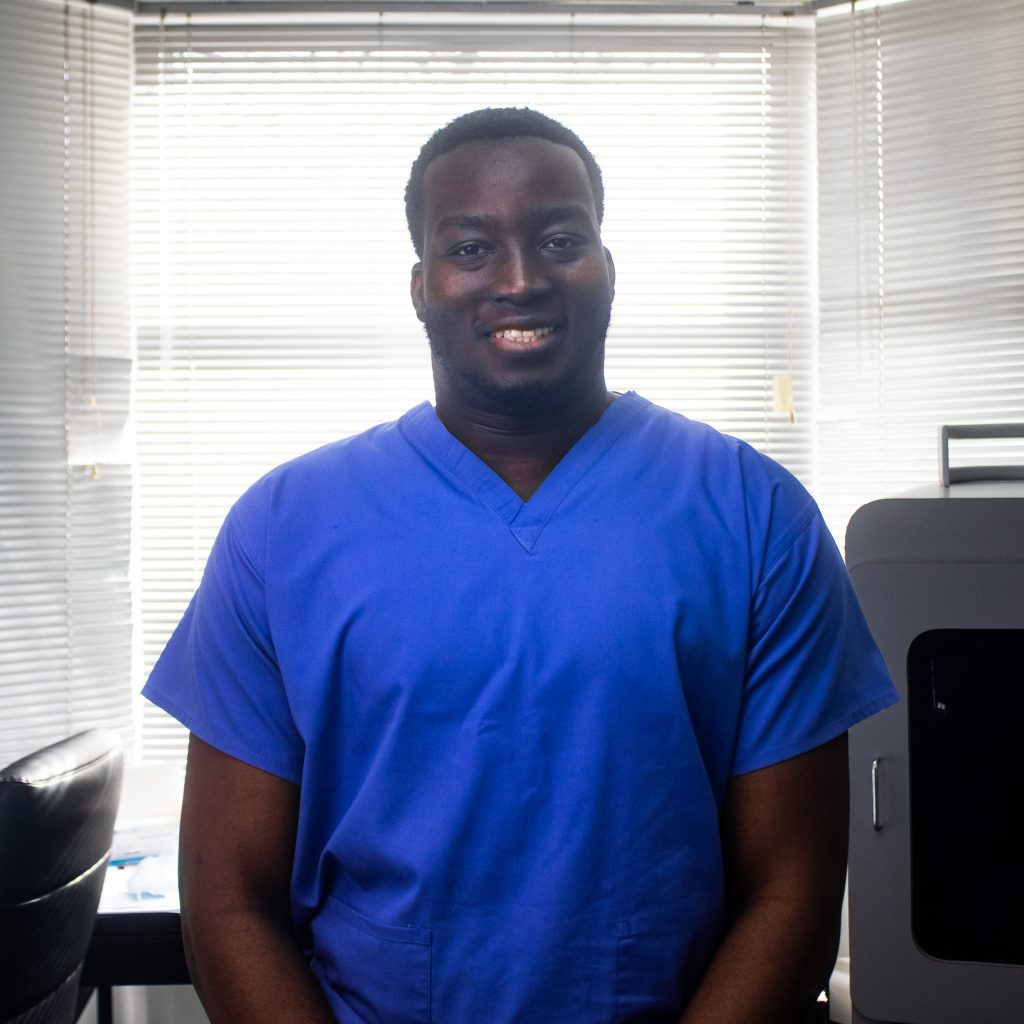 Jude is our new Clinical Lead for the Chigwell branch. He has a degree in biomedical science but to fulfil his desire to be in a more patient-facing role, he completed a masters in audiology.
Jude has a big passion for music and football alongside audiology and hopes he can aid every clients' hearing to the best of his ability so they don't miss out on hearing the things and people they love.
Don't let your hearing deteriorate.
If you're experiencing problems, we're here to help. Get in touch with our Chigwell team today.