At DigiClear, there's nothing more satisfying to us than helping a patient rediscover great hearing. Receiving great feedback from you puts a smile on all of our faces and reminds us about why we decided to become audiologists!
Below, you'll read an interview from Georgiana, where she talks about her journey with hearing loss and how she has overcome the social stigma of suffering hearing difficulties at a younger age. We're all so proud of how we were able to support Georgiana and help her rediscover great hearing!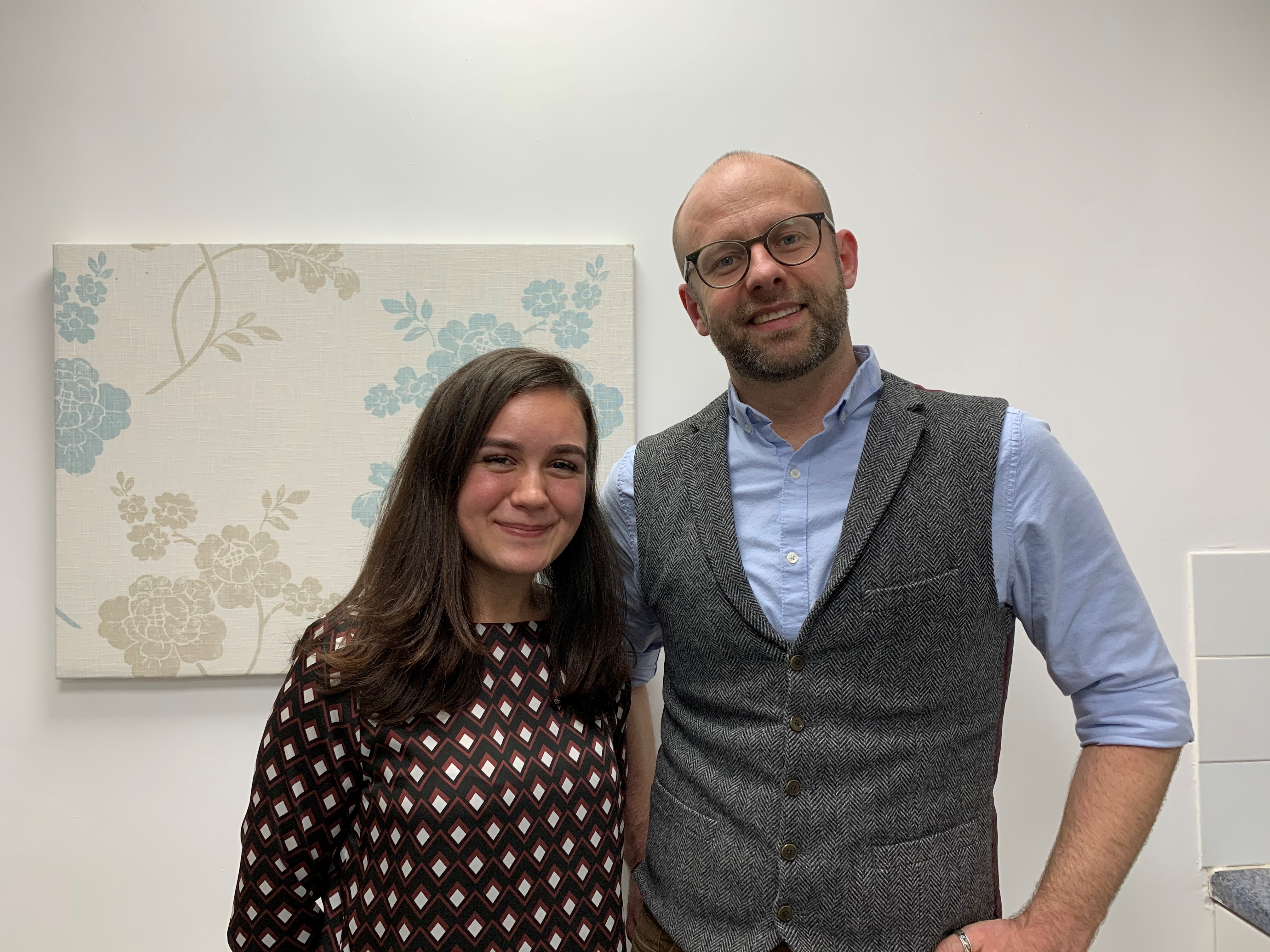 When did you first realise you had hearing loss?
I first realised I had hearing loss when I went for an assessment day for a role I had applied for. That was the first time when I could see the hearing loss on paper, but looking back, I can remember examples of when I struggled to hear well in everyday life. For instance, if I was in a very crowded environment, such as a party, I would turn my right ear to the person with whom I was speaking to hear better.
A lot of people struggle with coming to terms with hearing loss and the thought of using hearing devices. What were your thoughts and feelings when you first came to see us?
Before seeing you, I went to see other hearing specialists and doctors in the hope that someone would tell me that an operation was possible and that it would fix the hearing loss. However, as the hearing loss is caused by nerve damage, this was not an option. I was very apprehensive about wearing a hearing aid and since I first discovered that there was a problem, I always considered it as a last resort. However, Oliver and his team made me feel comfortable and free to express any worries or concerns that I had. Oliver was also very knowledgeable and provided me with options that were carefully designed for the job role that I was about to embark. At his practice, I was given the chance to trial hearing aids, which was also reassuring, before committing to buying one.
Having decided to use a hearing device, what experiences have you had so far?
I believe that it has changed my life for the better. At my age (23), I certainly felt a stigma around wearing a device that I always paired with an older generation, but I had to put my health and safety first before any preconceptions. Since finding out about my hearing loss, I also did some research and I found out that dementia is more likely to happen in people with untreated hearing loss. Even if it wasn't a requirement for my job role, I would still wear a hearing device as it improved my quality of life. I do no longer have to make an effort to hear in a crowded place and my family and friends do not have to repeat words or sentences anymore.

At first, I thought my hearing device would stick out like a sore thumb, but it did not. Even those close to me have to ask if I have it on or not as it is very discreet. Furthermore, I thought I would want it to be a secret, but I realised how beneficial it is to talk about it as many others go through similar experiences. I enjoy telling people my story and I feel that my hearing device is just another piece of technology that makes my life easier!
What advice would you give to people who are considering a hearing assessment and using a hearing device for the first time?
I think they should keep an open mind and to work with a hearing specialist they feel comfortable with. They should also do some research and see what options are available as technology is advancing quickly, and to find out about the consequences of a hearing loss that goes untreated. They should think about the benefits a hearing device would have on their long-term health.